YUKIKO THE WITCH is: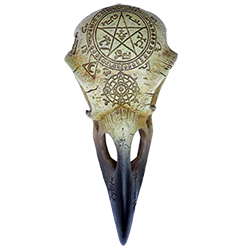 THOMAS
(toubzy)
on hellraiser drums
Sounds like diamonds being sliced and chopped in a dark cave.
The bewhiskered balrog demon who makes our cornflakes cutlery.
FRANCK
(fraggle frunk/kiwisamurai)
on samurai bass
Sounds like golden sap spreading through trunks and branches, fast forward.
The other LOTR character who makes our (wooden) instruments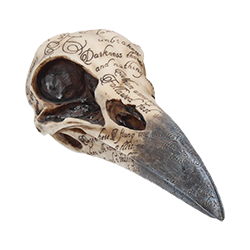 ANDORU
(princess slayer/yuki)
http://yukikothewitch.free.fr/goldenphoenixstudios
on vocals, guitars, piano, virtual instruments.
Sounds like burning insects, pining sirens, and barbecued banthas
Lost in the cobwebs of Angelo Badalamenti's Fire Walk With Me soundtrack.
YTW brings you a joyful freefall into the horrific realities of our troubled planet, while never forgetting the common thrills of our miraculous human existence.
*
We do not guarantee you won't be hexed as the needle gouges the vinyl you have just purchased, borrowed or criminally acquired.
As the insects rub their legs together, catch a glimpse of Mamoru Nagano's Five Star Stories,
the bitter-sweet world of Twin Peaks, or even the airbrushed afterlife of H.R.Giger.
Then you may notice the natural beauty of a rusty cocacola can or understand the truth beyond hieroglyphic-flat remains of unfortunate roadkill.
Observe the elegant flaws of youth in the META-verse and the YOU tub of glory, like yunomi high-fired pottery, and dissect the records slowly maturing like Hibiki whisky. We were never here.
*
Yukiko The Witch is related to a Yôkai ghost story by Lafcadio Hearn. The second act of his KWAIDAN (also brilliantly brought to the screen in Kobayashi's version) depicts a snow witch
("Yuki" means snow in Japanese) who haunts a man of the forest ( :) Andoru was born in the Forest of Dean, not far from the Welsh Black Mountains).
"Ko" means child. As a child, Andoru would dream of sleeping in the snow (described later in the Shining), and would often be seen as happy in the snow as in the sun.
"Yukiko", as well as a friend of the singer/song writer, was also an improvised song on a day when the spiralling snowflakes of late February would mesmerize as usual.